Holiday Gifts Under $100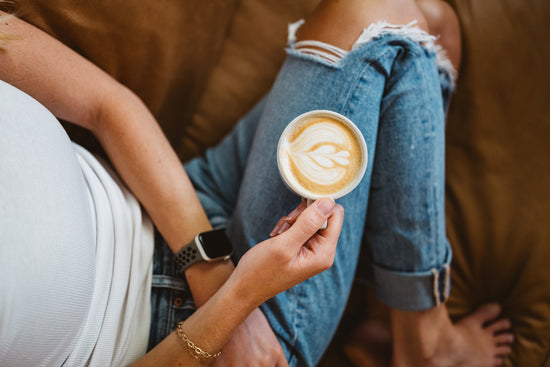 Let's face it: while many espresso machine accessories packages are decent, most come with only the absolute basics (some only come with plastic tampers!), leaving much to be desired. You don't want to be left out in the dust when making your first cappuccino and realizing you don't have a steaming pitcher. Below are our picks for the accessories that will elevate your espresso-making and pour-over experience but won't break the bank. 
Tamp
Distribution makes or breaks your espresso extraction. The LUCCA WDT tool, with its 0.4mm surgical grade needles, will distribute the entire coffee bed in your portafilter basket and loosen any clumps or boulders from freshly ground coffee. Your coffee will instantly be better with WDT. 
An oft-overlooked accessory, this humble and thick piece of rubber gives you a clean and even space to tamp on. This flat version allows you to place it anywhere on your coffee station. Keep your counter and your portafilter scuff-free.  
Sip 

We often drink with our eyes first, and there's nothing better than drinking a delicious shot of espresso from a beautiful demi-tasse mug. Even better is the Monty mugs are double-walled for heat regulation, come in multiple colors and sizes, and the geometry of the mug helps with pouring perfect latte art. 
The Vero glass is the epitome of coffee style and elegance. Made in the USA, these handsome double-walled mugs will keep your beverage warm for longer and keep your hands safe—not to mention that these look dynamite on any machine's cup warming tray. The clear is our favorite variant. 
Pour
Steaming milk is an essential process in making any milk-based espresso drink. The LUCCA pitcher comes in two colors and three sizes, allowing you to augment your style and the beverage size you're making. With internal level indicators, this pitcher ensures the perfect measurement every time.
 

Weigh
The scale is the most critical espresso tool you will need outside of the tamper. The scale will help build an espresso recipe, troubleshoot extraction issues faster, and help time extractions. Do yourself and your loved ones a favor—stop eyeballing your shots and get more precise; your taste buds will thank you.

 It can quickly and accurately read within a tenth of a gram, has a convenient shot clock, and can fit on the drip tray of most espresso machines. You can even use it to zero out your portafilter and weigh your dry dose. It's simple and easy to use. It weighs and times your shot. It can't get any simpler than that. 
 

Brew 
The Chemex is a classic example of where form meets function: a legend of design. It also makes an incredibly clean cup of coffee with minimal coffee sediment, making for a cup of coffee that accentuates clarity and a crisp flavor profile. Don't forget to pick up a set of Chemex filters as well. 
The Stagg pour-over system by Fellow is a Clive Coffee standby. The X set fits one cup of coffee, and the XF set is good for one to two cups at a time. The Stagg pour-over set is known for its incredible heat stability, maintaining temperature from pour to sip with its double-walled dripper and carafe.  
The above are just a few of our favorite accessories that every home barista and coffee enthusiast should have in their repertoire. If you want to package many of these accessories together, we have the espresso accessories package that comes with everything you need. Or, if you're feeling fancy and want to go all out, choose the premium espresso accessories package. Happy shot pulling!