Fall Coffee Cocktails Drink Guide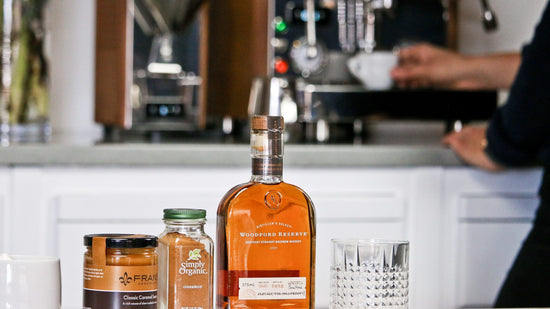 Weekend plans this Halloween? We've got you covered whether you're watching football all day, hosting a party, or getting the kids ready for some trick-or-treating. These seasonal drinks are perfect for early mornings, cozy weekends, and cooler weather, a sure start to a brisk Fall day. We spent the day at Clive trying a slew of caffeinated cocktails, and these are our favorites.
Amarula Cream and Coffee
Our version of Irish Coffee with Amarula, this treat will put your morning cup to shame. Great any time of the day, this sweet concoction is made from the delicious Marula fruit of sub-Equatorial Africa, the Marula spirit is distilled and aged in French oak for two years. It is then blended with velvety cream to create the smooth taste of Amarula. We still can't decide if we love it more hot or iced.
1 cup of hot coffee

1½ - 2 oz Amarula Cream liqueur (or Bailey's)

¼ cup heavy cream, whipped

Ground cinnamon
Pour coffee into a glass, add Amarula Cream and mix well. Top with whipped cream and dust with cinnamon.
To make the whipped cream
Place heavy whipping cream in the bottom of the glass and use blender attachment on a hand mixer and beat cream until soft peaks form about 1-1 ½ minutes. You can also hand mix the whipped cream in a bowl.

Caramel Bourbon Latte
Bourbon, caramel, and coffee… what more could you possibly need in a drink?
1 ½ oz of espresso

1 oz bourbon

1 oz caramel sauce

4 oz of milk

2 tablespoons heavy whipping cream, cold
Pull a shot of espresso and pour into cup. Add in caramel sauce and mix. Next, pour bourbon in the coffee and mix to combine.
Steam 4 ounces of milk and pour into mug ensuring that everything is combined well.
Café Pacifico (Staff Favorite)
Named after a well-known tequila bar in London, this Mexican-style coffee will give you something to look forward to after dinner on those cool fall evenings. **No passport required.
1 ½ oz Partida Blanco tequila

½ oz Coffee liqueur

4 oz Hot coffee

1 teaspoon of cinnamon mixed with 4 teaspoons sugar

¾ oz heavy cream
Add tequila, coffee liqueur, and hot coffee to a heatproof glass. Add in the cinnamon-sugar mixture. Float the heavy cream on top of the coffee. Garnish with a sprinkle of cinnamon-sugar and a cinnamon stick.