Portland Classes
Coffee School Portland: The Home Barista
Learn more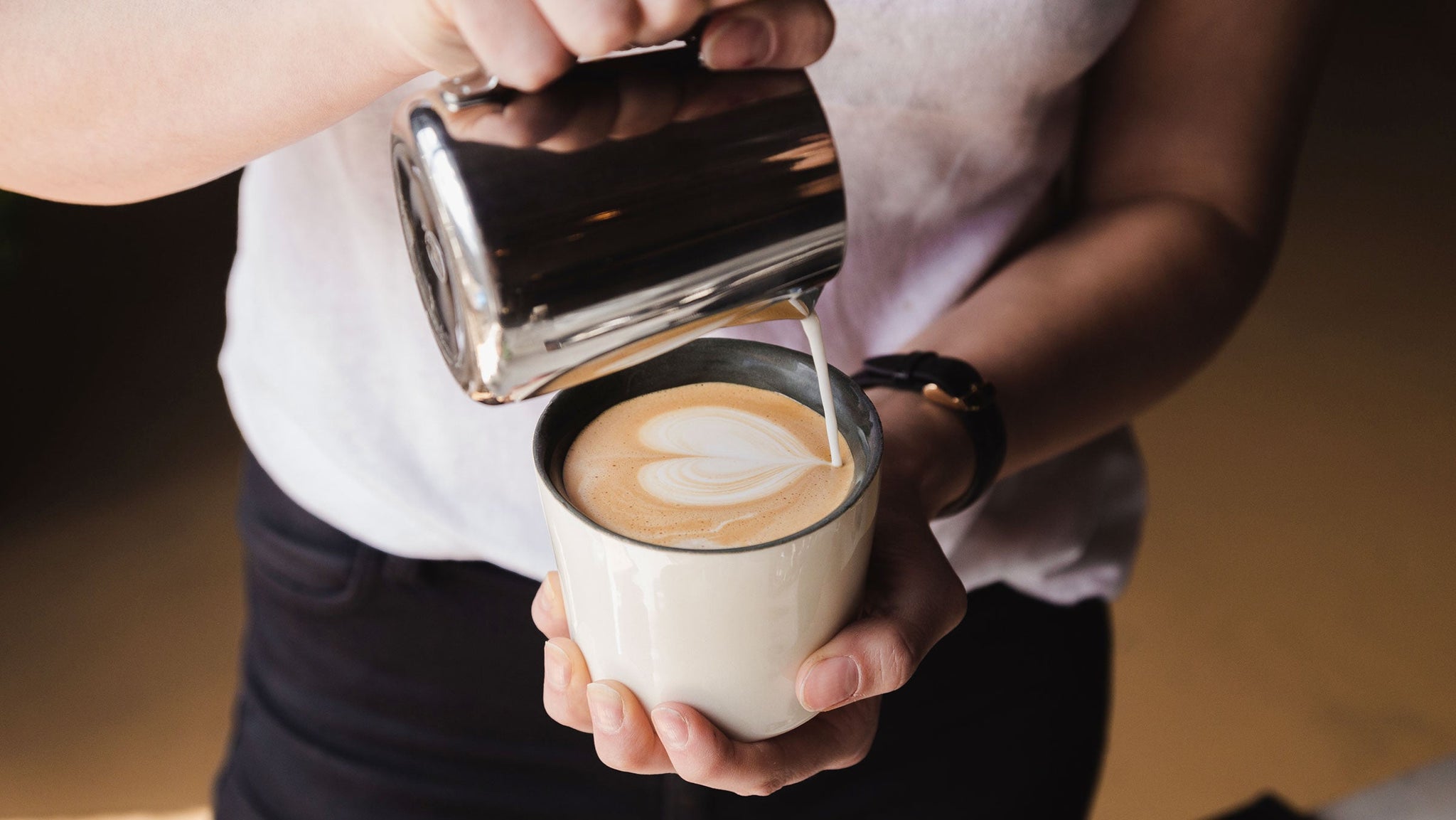 Coffee School Portland: Milk Steaming and Latte Art
Learn more
Already enrolled in Coffee School?
Access your course(s) anytime.
Meet the instructors
Sam
Sam has been a part of the Clive family since Sept of 2018. She came to us from Florida where her love of coffee was discovered by working as a barista. In 2015, Sam landed in Portland to work with Portland Coffee Roasters as their primary wholesale account manager and coffee trainer. During this time, she also did work for Pacific Foods Barista Series alternative milk in their lab and at SCAA. Sam has taught classes at the American Barista & Coffee Workshops in Portland, as well as leading home barista classes at Clive. Now spearheading the entire education department at Clive, her focus is on our learn espresso journal articles, live classes in Portland, and now online-only classes. Sam's approach to teaching is thorough, careful, and most importantly, light-hearted and fun.
Charles
It took an entire year operating an aviation consulting business out of local cafes until I discovered great coffee. I always liked coffee but never loved it until an introduction to a high-quality African light roast coffee. I had no idea coffee could taste so good! When my perception shifted, so did my business mission from space and aviation to now helping others discover great coffee. The adventure started by creating a coffee subscription service called The Wright Cup. That experiment led to the co-founding of Third Wave Water due to a much larger need to discover the profound effects that water can have when brewing coffee. We launched Third Wave Water in 2016, quickly finding our way onto ABC's TV show Shark Tank, sharing our solution to fix the water-for-coffee problem while spreading the good news of specialty coffee to the Sharks and their audience. Join us as we discuss why water is so essential to brewing a great cup of coffee and what you can do about it.
Hannah
Hannah joined Clive Coffee in 2020 but the Specialty Coffee industry in 2013. She's worked every position — barista, café manager, trainer, sales, customer service, and even fixed a few machines in her time. Hannah has spent most of her time pre-Clive as the Coffee Education Coordinator for roasters in the south. She serves as a Content Creator for the Specialty Coffee Association's Barista Skills Program curriculum. Even still, her favorite part of coffee is helping people realize that while coffee is complicated, unpredictable at times, and sometimes overwhelming, anyone can be a great barista with time and practice.
Tony
Tony is a Portland native and has been an avid coffee fan for most of his adult life. He finds the global process of coffee from bean to cup wildly fascinating and loves to teach others about it. He managed and trained baristas at a small mom-and-pop café throughout his college years and then worked with some fantastic roasters and cafés in the city in the years following. In his time at Clive, he has been working as a customer experience team member and helping relaunch the education program. Tony is ready to help you get your espresso skills dialed and your latte art competition ready!
Amanda
Amanda originally joined the Clive crew back in 2018. Her journey in the coffee industry began at her family's small coffee shop just outside of Portland where she started as a barista and helped her father repair their old espresso machine. These days she still loves to tinker with old machines (she'll never say no to a project). As a coffee professional for over 15 years, she's had unique opportunities to team up alongside respected roasters, technicians, and seasoned educators. While coffee can be confusing, Amanda loves to break down big ideas into easy and digestible topics. From new home baristas to experienced espresso enthusiasts, she's excited to dive in and support those ready to develop new skills.