Barista Bracket 2023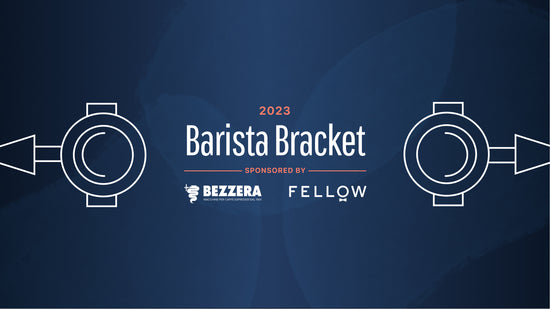 College basketball playoffs are here, and it's not just for the ballers this year. Get in on the madness and enter our barista bracket. We've pitted some of our best-selling espresso equipment against each other to determine which grinder and espresso machine reigns supreme! One lucky winner will receive a coveted home setup, featuring the Bezzera BZ10 Espresso Machine and the Fellow Opus Coffee Grinder.
Clive's Second Annual Barista Bracket
How it works:
We've selected 16 of our top espresso machines and grinders. The final machine and grinder winner will be chosen by you! Fill out your barista bracket to enter, and vote on our Instagram stories from March 23rd to April 1st for your pick! All who choose the winning machine and grinder will be entered into a raffle to win a Bezzera BZ10 and Fellow Opus espresso grinder. The contest winner will be announced on Sunday, April 4th. 
How to enter: CLOSED
Follow Clive, Fellow Products, and Bezzera on Instagram.
Fill out your bracket by completing the form below. Bracket submission form closes on March 22nd. 
Like this post on Instagram and tag 3 friends who love coffee and basketball. 
Vote!